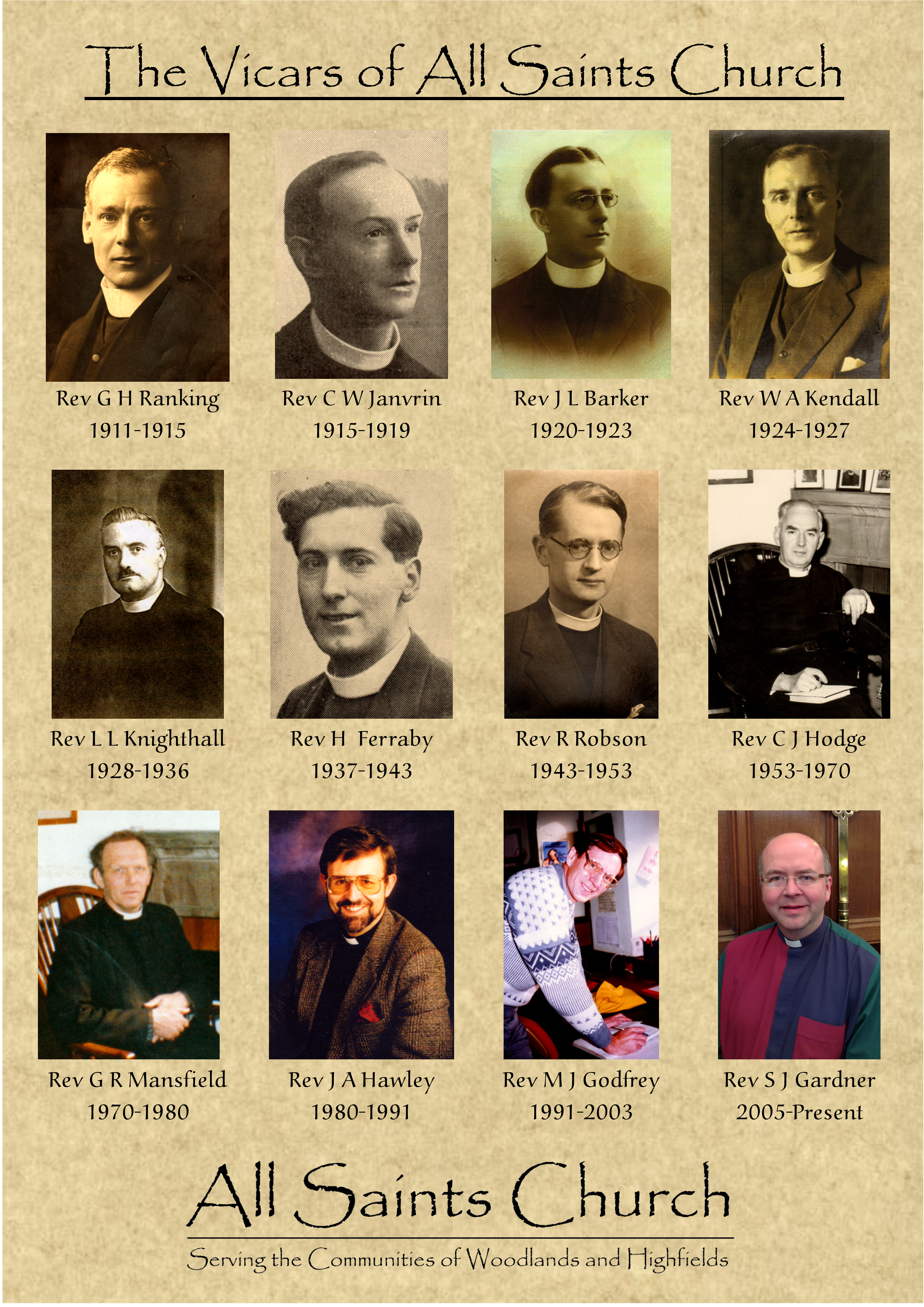 Rev A H Maudson was a Curate from Adwick and led the congregation from 1909 to 1910 in the Mission Hall, sited where the Fire Station is now, hence he is not counted as the first Vicar.
Rev George Ranking was the first Vicar of the Parish of Woodlands when it was created just after the Church was consecrated.  Mr Ranking went on to serve as an Army Chaplain and with Mr Gibbs, the first assistant priest, became one of the millions of casualties of the First World War.
All subsequent Vicars of All Saints have sought to live up to the selfless love shown by Mr Ranking whose Commanding Officer said of him "In him was nothing lacking".  We pray that it would be true of all his successors.